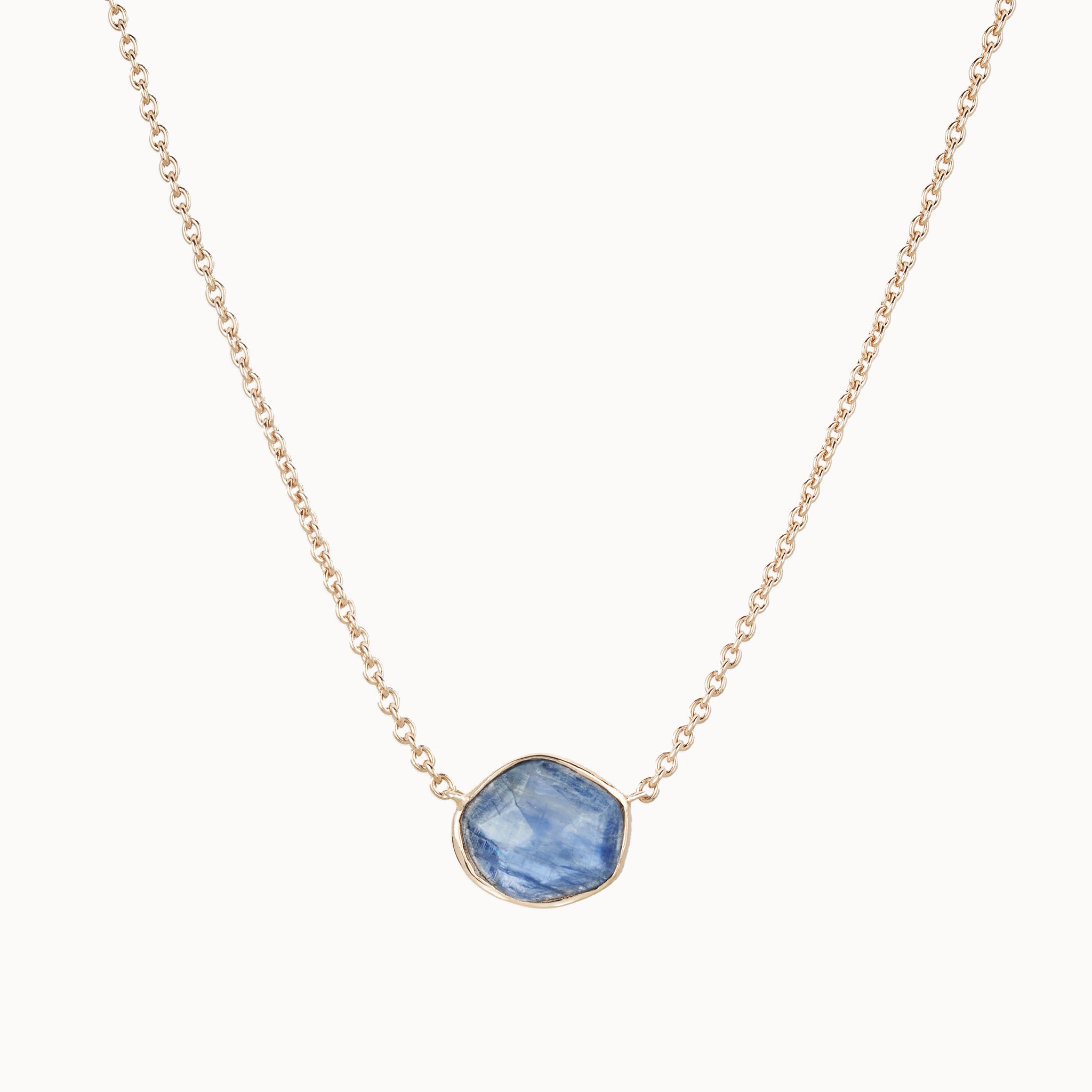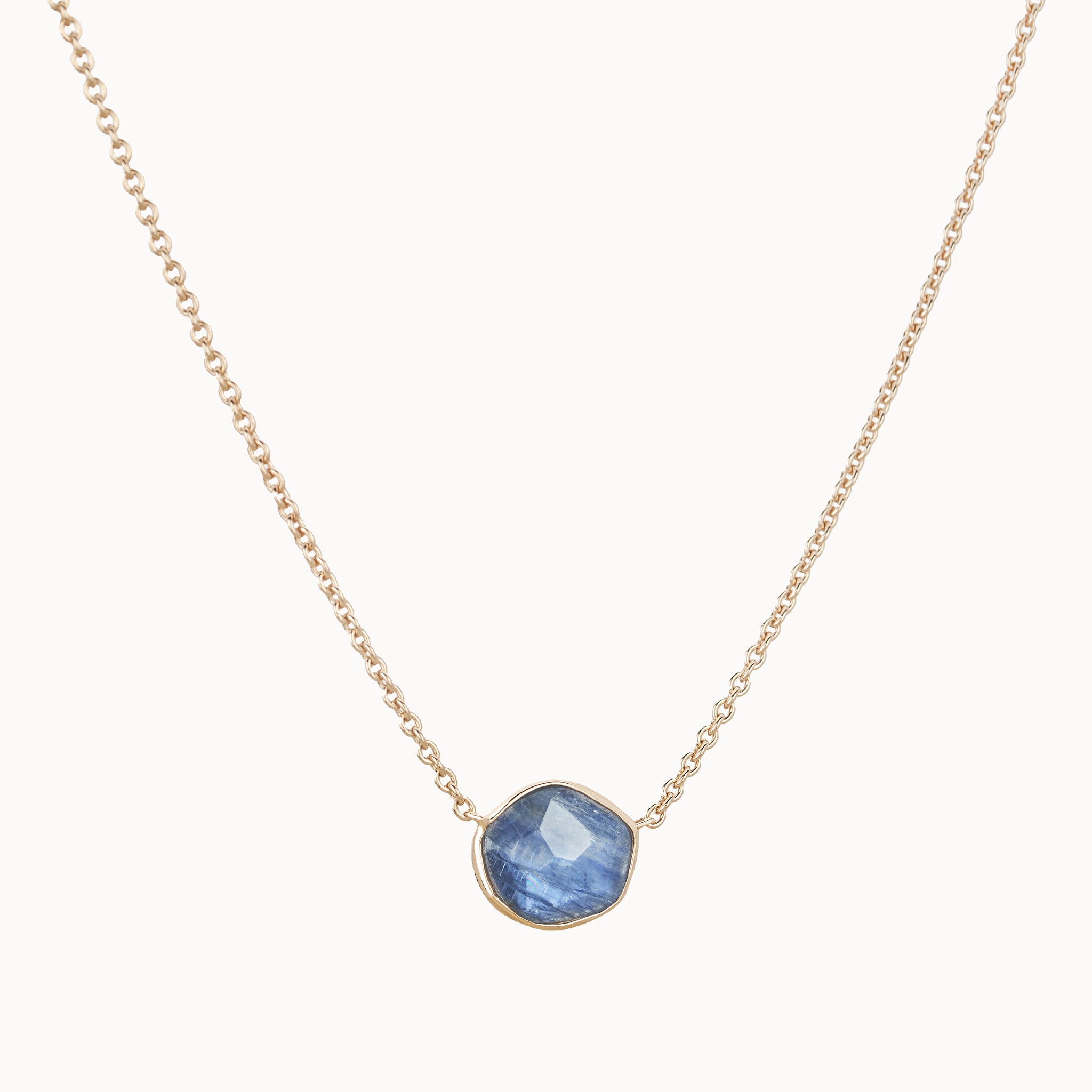 Gemstone Necklace - Kyanite
---
Free Expedited Shipping over USD $100/HKD $780
---
Secure Checkout Options
Description & Details
Look to Kyanite for balance, relaxation, and inner peace.

A deep blue hue plucked from the ocean floor, this special gem carries a range of mystical applications in cultures around the world.

Welcome this magical stone with LA JOYIA's signature necklace.

- Material: Recycled 925 Silver, Kyanite
- Finishing: Gold
- Length: 40+5cm
- Ref No.: 50234261

Responsible Manufactures
Not only do we work with factories that employ sustainable manufacturing processes, but we also use 100% recycled silver and gold for our jewelry. Our packaging is eco friendly where no wrapping paper is provided within the box. For more details, check out our Sustainability page.
Materials
We use 925 recycled sterling silver, solid gold, and copper as our materials. Our gemstones are selected through strict control. Our jewelry is hypoallergenic so as to stay well with your skin and your everyday life.