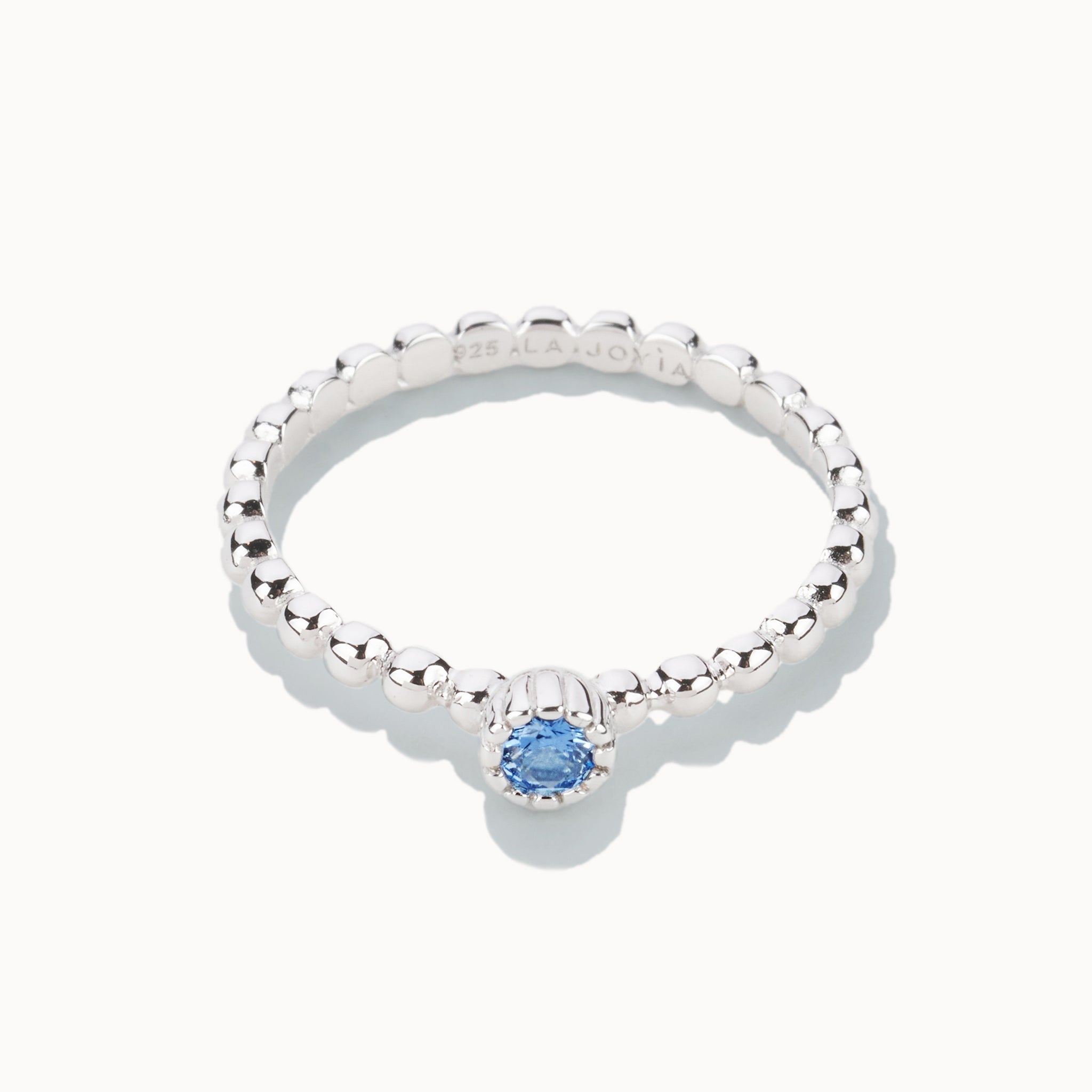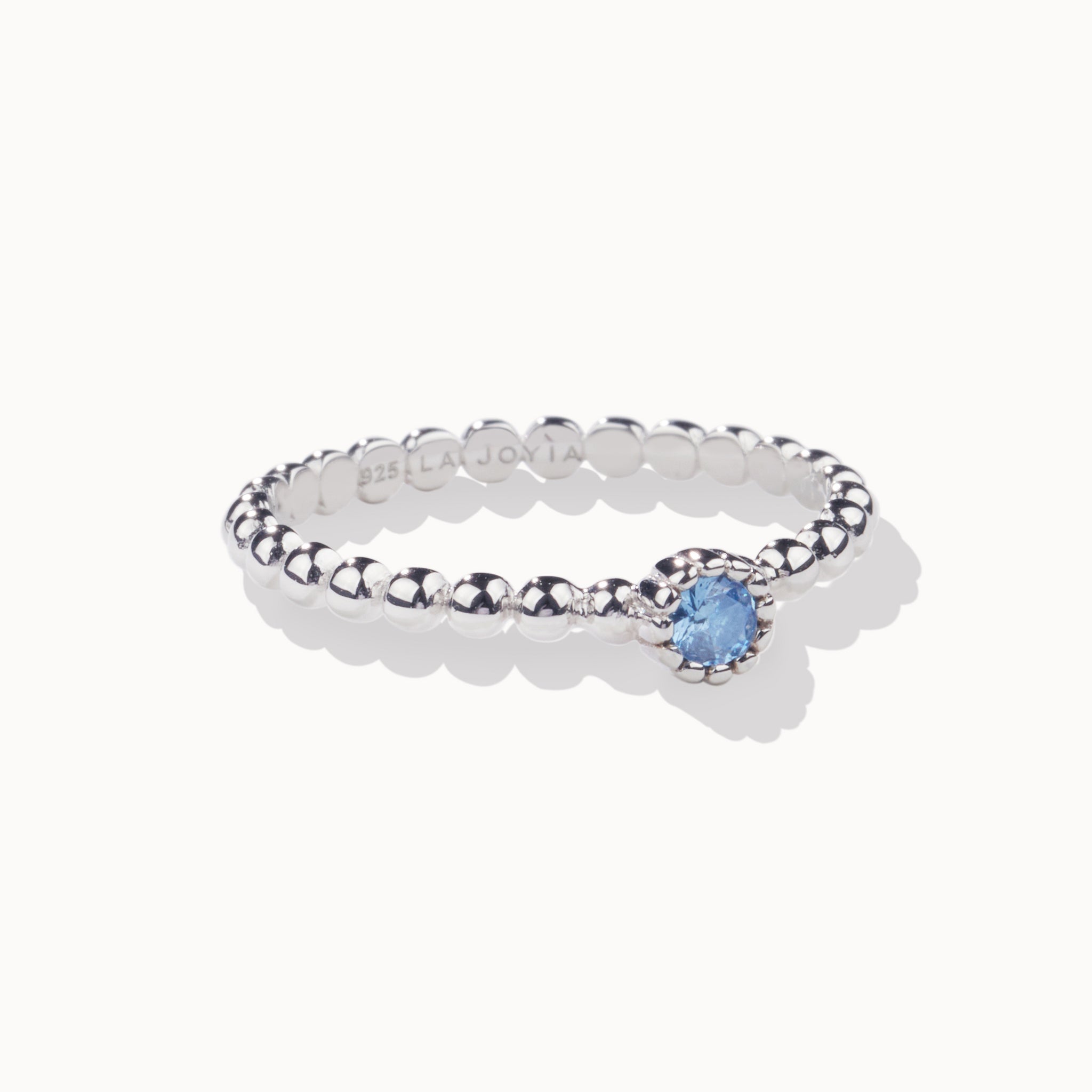 Beaded Solitaire Ring - Sky Blue
---
Free Expedited Shipping over USD $100/HKD $780
---
Secure Checkout Options
Description & Details
A timeless design that evokes vintage, yet meets the modern day with panache! Crafted with a variety of coloured stones to satisfy any taste.

Don't wait for someone else to treat you - chase after what you want. A reminder to love yourself always.
- Material: Recycled 925 Silver

- Finishing: Rhodium
- Size: 5,6,7 
- Ref No.: 70602235
Responsible Manufactures
Not only do we work with factories that employ sustainable manufacturing processes, but we also use 100% recycled silver and gold for our jewelry. Our packaging is eco friendly where no wrapping paper is provided within the box. For more details, check out our Sustainability page.
Materials
We use 925 recycled sterling silver, solid gold, and copper as our materials. Our gemstones are selected through strict control. Our jewelry is hypoallergenic so as to stay well with your skin and your everyday life.
Customer Reviews
Marvellous ring
Beaded Solitaire Ring - Sky Blue: This ring is not just of high quality in terms of its design and materials used, but its hypoallergenic quality suits perfectly people with sensitive skin like me. It's a big yes from me to buy this piece.